2019 has brought Kann Supply and Emco Corporation another milestone in our ability to be your supplier of choice. Kann Supply and affiliated Waterworks Distributors now have the exclusive distributorship of Proform's well established quality precast Manhole and Catch Basin products. One stop-shopping and total Project Management are Kann Supply's aim to develop meaningful relationships with our Customers.
Announcement of Proform Acquisition
EMCOProformAnnouncement_Sept1619_Kann_Supply
Proform Catalog
PCP Concrete Drawing Catalogue 2018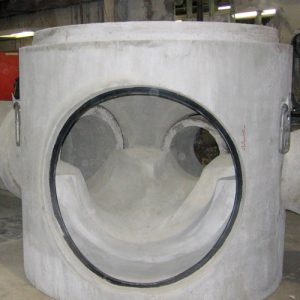 September 16, 2019
To Our Valued Customers,
RE: EMCO Corporation's Distribution Agreement with PROFORM Construction Products
PROFORM is pleased to announce that EMCO Corporation's Western Canada Region has signed a Purchase Agreement and a Distribution Agreement with PROFORM Construction Products that will allow EMCO to acquire all PROFORM's waterworks inventory. These agreements will also give EMCO exclusive rights to distribute PROFORM's precast concrete Manholes and Catch Basins.
Through these agreements, PROFORM Construction Products will exit their current branch locations in Edmonton and Calgary in the next 60 – 90 days. PROFORM Construction Products will continue to operate sales out of their Red Deer and Calgary Plant locations where they will continue to manufacture general and custom precast products such as pipe, steps, vaults, boxes, curbs and building packages.
EMCO Corporation is one of the largest waterworks distributors in Canada. With over 50 locations across Canada, their experience to deliver quality product can meet the needs of any market. Their highly experienced personnel have the same values and commitment to customer service that you've come to rely on with PROFORM.
These agreements come into effect on Monday, September 16th, 2019. On this date, any waterworks products, manholes and catch basins you would have normally purchased through PROFORM can now be purchased through divisions of EMCO Corporation including Norwood Waterworks, EMCO Waterworks and KANN Supply.We value and appreciate your business and look forward to continuing to work with you.
Sincerely,
Rob Heemskerk
Chief Operating Officer,
Proform Construction Products
If you have any questions or concerns, please feel free
to contact the following people:



South and Central Alberta:
Syd Stansall
Business Development Manager
C: 403-302-3401
Northern Alberta:
Frank Tomkinson
Regional Manager
C: 780-243-2500

EMCO Corporation:
David Place Region Manager
Waterworks Western Canada
C: 403-827-9073